About Us - Complete Care Physicians
At
Complete Care Physicians
, we are dedicated to providing comprehensive and compassionate healthcare services to the Katy community. With a team of experienced health care professionals and a wide range of services, we prioritize your well-being and strive to be your trusted partner on your wellness journey.
Care in Capable Hands: Introducing Shruja Patel
Meet Dr. Shruja Patel, a compassionate and highly skilled primary care physician committed to providing exceptional healthcare services to her patients. With a diverse background and extensive experience, Dr. Patel strives to deliver the highest standard of medical care in Texas.
Dr. Patel's journey began at the prestigious University of Texas at Austin, where she pursued a degree in mechanical engineering, showcasing her analytical and problem-solving skills. Motivated by her passion for medicine, she obtained her M.D. at the esteemed Medical University of Lublin, further solidifying her dedication to caring for and healing people. Returning to her home state, she completed her residency at the renowned University of Texas Health Science Center in Houston, where she honed her clinical expertise.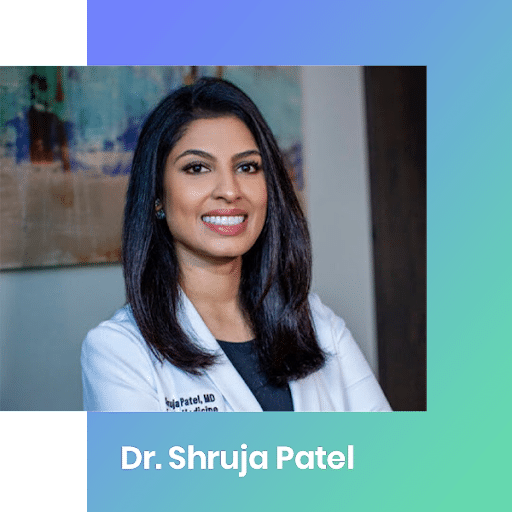 We offer a comprehensive array of services to address all your healthcare needs. Whether you require routine check-ups, preventive care, or specialized treatments, our skilled healthcare professionals are here to assist you. The office is also equipped with a convenient lab draw service to aid in your healthcare journey. Our services include, but are not limited to:
Contact Complete Care Physicians
At Complete Care Physicians, our promise is to deliver compassionate, comprehensive healthcare that caters to the diverse needs of the Katy, Texas and surrounding communities. Led by Dr. Shruja Patel, a seasoned professional driven by her dedication to healthcare, we commit ourselves to be your trusted partner in health. From routine check-ups and specialized treatments to a focus on women's health and chronic disease management, we're prepared to meet your healthcare needs at every stage. We're more than just healthcare providers; we're advocates for your well-being. Take the first step in your wellness journey by scheduling an appointment with us today!
We are closed from 12 pm – 1 pm for lunch. If you are experiencing an emergency, please dial 911. If it is a non-emergent issue, please call back during business hours.
All after-hours calls regarding medication refills or issues deemed non-urgent will incur a $50 fee.